GDi helps turn invasive alien plant species into useful resource
Among many initiatives and projects GDi has been part of, we were also a partner to the APPLAUSE project, conducted by the city of Ljubljana.
The project was part of a European Union initiative called Urban Innovative Action and it has helped to address previously unresolved problems regarding invasive alien plant species by implementing a zero‑waste approach within a circular economy business model.
Invasive alien plant species (IAPS) present a major issue for European ecosystems. Not only do they threaten local biodiversity but can also cause harm to human health, the economy and the ecosystem services delivered by local flora.
However, the Slovenian capital, Ljubljana, has managed to overcome this. Its APPLAUSE project has turned the current linear model for IAPS management (collect, transport and dispose/incinerate) to a circular one. Within this new model, IAPS have now been perceived as a useful resource that can deliver value to the environment, its citizens, the local economy, and thus contribute towards Ljubljana's 'Zero-waste city' vision.
For the APPLAUSE project, we have implemented GDi Ensemble Smart Portal, which supports and improves the management of invasive plant species. The application has several different user interfaces, but all share a common business logic. The solution consists of an application for field research and an application for work orders for the management of invasive plant species.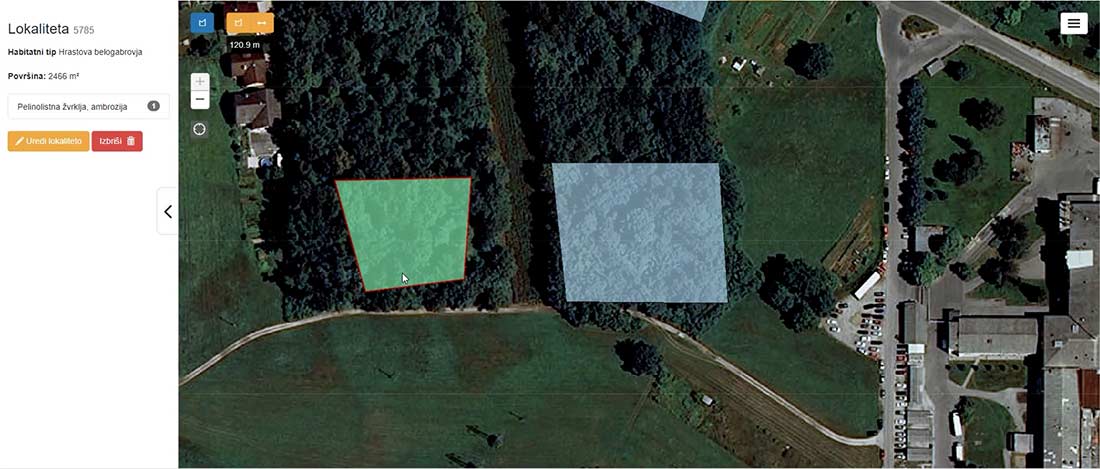 In addition to GDi Ensemble Smart Portal web application (Visios), our Field Tools mobile application is being used by citizens for the purpose of plant recognition.
The project involves four types of stakeholders, who work using the same data set resulting in several benefits:
Experts – can collect plant data in a faster, more structured and efficient way
City government – can more effectively plan activities around invasive plant species
Subcontractors – can reduce the cost of fieldwork
Citizens – are being educated and are more aware of invasive plant species.
The project is based on education and cooperation with the citizens of Ljubljana who, using the APPLAUSE application, participate according to the following principles:
'Do it yourself'
'Process with us' and
'Bring to the collection centre'
Plants collected within the APPLAUSE project have been processed into paper at a semi‑industrial level, which proves that they can be utilised for other purposes.
Thus, a material that was formerly considered waste (IAPS) has now been turned into something useful. Not only does this benefit the local ecology by removing a harmful element from our natural environment, but also improves society by promoting community engagement, preserving cultural heritage, and stimulating a greener local economy.
Throughout the entire process, the aim is to generate a minimum amount of waste as possible and provide products and solutions that can replace virgin raw materials.
The successful implementation of a circular model for IAPS management over three years has led to the following main achievements:
Harvesting of 60 m3 of wood and 15 tons of herbaceous plants
Organisation of 28 voluntary harvesting actions involving 490 participants
Production of 9,100 kg of paper
Design and prototyping of more than 20 wood products and 9 paper products
Organisation of 143 educational workshops involving 2,980 participants, 29 additional educational events, 44 videos, 12 publications and 2 exhibitions
Various research outcomes including a patent, 25 scientific articles and 70 conference presentations
A solid partnership composed of 11 organisations, involving a total of 185 people