Monitor and analyze the natural environment
Our tools and applications enable the collection, interpretation and analyses of complex data in order to obtain useful information to support decisions that can lead to a more sustainable use of our natural resources.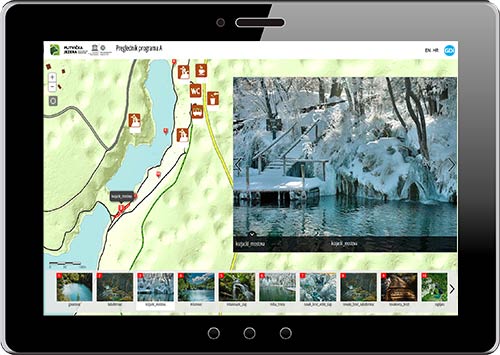 Selected uses and benefits of our solutions:
Provide a comprehensive decision support system in key areas such as the active management of flood risk.

Environmental Impact Assessment – e.g. mapping pollution sources and impacts on environment and people.

Better management of protected areas by using our data visualization and modeling tools.

Ease and simplify the performing of daily operational tasks for both office and field personnel.

Efficient and clear information exchange including presentation of key information for public.

Gain better understanding and forecasts for impacts on biodiversity.
Improving forest management
Forestry involves the management of a broad range of natural resources within a forested area. Using our solutions, forest cover maps can be updated on a consistently regular basis. This provides forest managers with the latest relevant information, something that was previously unavailable. Forestry management has evolved and map-based data has become an integral part needed for planning, management, protection, conservation and sustainable development of forest resources.
As an experienced partner in supporting forest management, GDi was selected to produce the conceptual and operative plan for the future inventory of Croatian forests. Our solutions offer integral monitoring of the forest areas using satellite detection and terrain survey.
Managing Earth's most precious resource
Due to modern demands, the availability and quality of water has become ever more critical. This has meant that water resources management has become not only important, but absolutely necessary. The role of geo-enabled information is essential in water management projects especially in collecting the data, integrating within the database and presenting it to the public.
Our solution Ensemble for Water Resources can help you in your daily activities such as water resources management, development and flood protection, protecting the quality of drinking water, drinking water distribution and waste management.
Conserve and protect nature's wild areas
Preservation of natural processes as well as protection and development of natural values within protected areas are of the highest importance. Our solutions provide the ability for spatial and attribute data collection, analysis and visualization with the aim of obtaining all relevant information necessary for reactive management in protected areas. Furthermore, they provide easy access to information for all stakeholders including: public authorities, protected area managers, science community and visitors.
Selected processes and needs that can be supported:
Inventory of natural and infrastructural characteristics of the area (e.g. species, habitats, geological and soil characteristics, water resources, infrastructure, land ownership etc).
Data visualization and analysis.
Workforce and workflow management.
Information for visitors via web portal.
Our solutions for forestry management include use of:
GDi Atlas
,
Ensemble for Field Data Management
, and
Ensemble for Business Process Management
.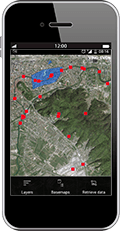 Find out more
Get more information about our solutions for natural resources and environment
Share with others
Share our solutions for natural resources and environment