Simplifying the Complex
Simplify complex data using location intelligence. Tackle the problems of planning , design and operation of modern transportation and transport infrastructure.
Fleet Management
Increasing Speed and Efficiency
Our solution for fleet management includes: intelligent route planning, satellite fleet management, distribution area planning.
Roads and Highways
Roads Management
Applications for ensuring a smooth transportation flow, by aiding design, routing, traffic control and real-time navigation.
Railways
Efficient Management
Key tools and decision support systems for rail operations  – manage assets, maintenance tasks, monitor safety and communicate with staff and the public.
Ports and Maritime
Manage Diverse Assets
Asset management and operational support systems for the diverse marine sector. Increase efficiency of daily operational tasks whilst enhancing security and safety.
Airports and Aviation
Meeting Modern Demands
Enabling engineers and planners to achieve design goals. Improve infrastructure, asset management, safety and security and meet regulatory obligations.
Public Transport
Serving the Customer
Visualize whole operation in real time. Optimize routes and services delivery based on intelligent tools. Respond faster to unforseen events and situations with GDi solutions that inform of operational changes.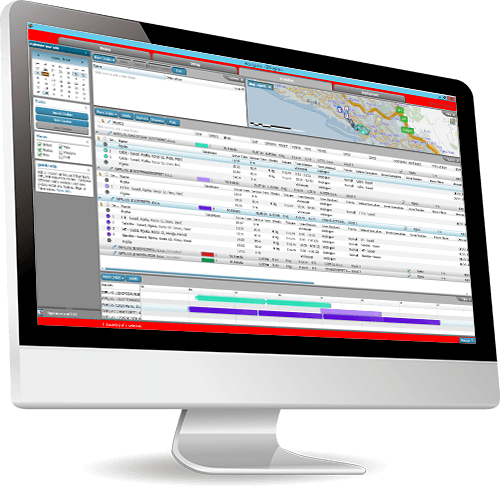 Selected Benefits for Transport and Logistics
Streamline and simplify business systems and processes.

Understand complex data easily through location. Get the best knowledge of capacity and cost and see the potential for improvements.

Correct problems quickly by accessing pertinent data. Clearly see inefficiencies and problems early, before they disrupt your business.

For courier and postal operations streamline deliveries, cut costs, and improve customer satisfaction.

Combine insightful location analysis with traditional business intelligence systems to solve any business challenge.
Share With Others
Share GDi Solutions for Transport and Logistics
Enterprise Fleet Management at INA d.d. GDi provided a full cloud-based Software as a Service (SaaS) implementation of the Ensemble for Fleet Management product on telecom provider VIPnet's infrastructure. It includes full integration of the
Keeping Customers Happy at Croatian Post Croatian Post is the national postal operator in Croatia. The organization employs approximately 10,000 workers in more than 1,000 postal offices throughout the country. To make delivery of