Enabling Smart Government
We provide the products and solutions to make government smarter, more efficient, transparent, collaborative, and responsive to the needs of national and local populations.
Local Government
Delivering Excellence
In Central and Southeast Europe national and local  governments use GDi solutions to improve decision making, service delivery, and citizen engagement.  To solve the special and unique challenges presented, we, through our long experience of working with governments  have developed a standardized application called Ensemble for Government.
Regional Government
Building Strong Communities
Forward thinking government agencies have found information tools essential to manage the business of regional government. Geo-enabled tools play a significant part in the daily functions of information gathering agencies. They determine the way this information is distributed to other agencies and organizations, and how it is communicated to the public.
Across regional government, agencies are integrating GDi database and application solutions as a central component in building a strong community.
National Government
Building a Smart Nation
National governments face many challenges in their efforts to provide faster and more efficient products and services using information and communication technologies. With increasing pressure from the public, together with a social and political imperative to be more democratic, transparent, and to better serve society, expert knowledge is required. Many of those challenges are specifically connected with spatial and geographic information. GDi products and solutions provide the tools to meet these unique challenges.
Take a look at Ensemble for Government HERE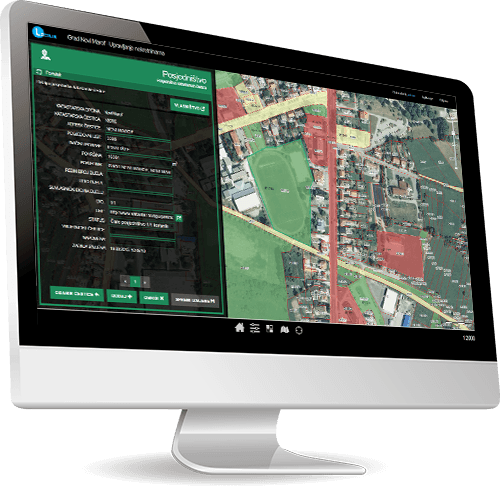 Selected Benefits for Government
Allows government and agencies to be more efficient, transparent, and accountable.

Increase community collaberation and allow citizens to become part of the decision-making process.

Simplifies daily administrative tasks and streamlines workflows between departments and with the public.

Provide for the complete and efficient management of public infrastructure such as roads, green spaces, public lighting.

Transforms the land administration system and cadastre, whilst providing analytical tools for urban designers, planners and architects.
Share With Others
Share GDi Solutions for Government
Project Zagreb 3D In partnership with the City of Zagreb (Office for Strategic Planning and Development), GDi implemented the project Zagreb 3D. The result is a 3D model of the city that now serves as
National GeoPortal of the Republic of Macedonia Created as part of the Real Estate Cadastre and Registration Project to manage the National Spatial Data Infrastructure (NSDI). "National GeoPortal of the Republic of Macedonia