Effective management and monitoring of water resources
Ensemble for Water Resources provides a comprehensive suite of web applications for the effective management of national water resources in accordance with EU directives for water management and flood protection.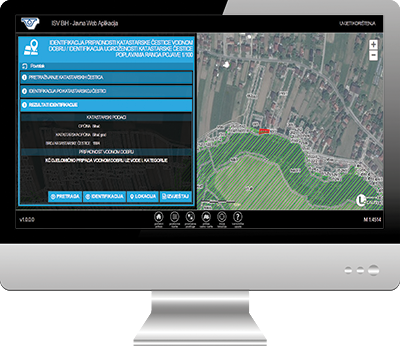 Developed through proven GDi expertise and fulfilling the needs for sustainable water management and flood risk control.
Key Benefits:
Sustainable ground and surface water management in all segments

Efficient and clear information exchange including presentation of key information for public

Improved management of accidental flood situations

Provides a comprehensive decision support system particularly for active management of flood risk

Increased efficiency and reduction in costs for daily management tasks

Fully compliant with EU Directives

Provides valuable information for further research and related activities
Comprehensive Management of Precious Water Resources
Ensemble for Water Resources specialized application suite includes:
Water Cadaster
Data processing and analysis.

Water Ledger
Full workflow provision – for initiation, issuing and recording of water permits.

Water Estate Cadaster
Records full ownership details of all land parcels at every level from state, companies and organisations to private individuals.

Water Characterization
Allows data entry for the management of river basins in accordance with legal national and international obligations.
Water Cadaster – Public Map
Provides detailed and relevant information required for citizens.

Water Cadaster – Internal Map
Detailed information display of all content related to water resources, usage, water protection, and protection from flood hazard.

Water Estate Cadaster
Allows complete monitoring of ownership relations in water area.

Water Characterization
Provides for viewing of the results of analyses from various water resources monitoring requirements.
I'd like to know more
Transform your water resources management and operational tasks
Share with others
Share Ensemble for Water Resources