Making the World a Safer Place
In the face of new challenges for those involved in security and safety, geo-enabled tools and applications are immensely useful and powerful in providing essential information for making the correct decisions. Disruptive technologies such as the use of drones and new kinds of remote sensing devices have transformed the methods, operations and information that is now available in the fight to make the world a safer place. GDi, through its partnerships and long-standing experience in this area, can provide full a solution implementation to meet these latest challenges.
Homeland Security
Protecting People, Resources and Assets
Local and national agencies use geo-enabled tools to support decision making as part of their responsibilities for homeland security. For example, during major incidents, information can help identify and map damaged infrastructure, affected populations and then be used to coordinate recovery efforts. Historical data can assist in the planning and preparation of response for future events.
Crime Analytics
Make Connections, Identify Patterns and Solve Crimes
Applying the science of forensics with geographic information can prove invaluable for crime investigation and solving. Additionally, geo-spatial technology solutions can prove vital in providing evidence. An example could be using GPS-recorded information in vehicles to prove the location at the scene of a crime.
Law Enforcement
Optimize Administration and Daily Operations
Geo-enabled applications are proving vital in modern law enforcement. Their implementation is essential for improving situational awareness, discovering and analyzing crime trends and patterns, and deploying human and other resources more effectively. They give a vital visual representation of actionable information for all involved from the command center to officers on patrol.
For predictive policing, the study of crime activities and mapping of clusters of incidents such as burglaries or other crimes allows the deployment of officers in the areas that are most at risk.
Emergency Management
Effective Response and Management of the Unforseen
GDi can provide tools and applications that allow smarter planning, effective response, allocation of precious resources and faster recovery in emergency situations – from disaster management to emergency call taking and dispatch. By facilitating and sharing the latest information, all departments and agencies have a common view and a complete picture and awareness of any situation. Public confidence is maintained through continuously updated information in the form of maps and info-graphics that assist in the preserving of public safety.
Check out Ensemble for Emergency Services HERE
Intelligence
Making Sense of Human Activity
GDi can provide transformational tools and applications for the intelligence community. Solutions for the collection, management, analysis, and sharing of data from disparate sources, including all types of physical sensor to 'big data' such as social media. Analyse patterns, determine relationships and share critical information to authorized personnel within your organisation.
Defence and National Security
Make Key Decisions Based on Location
The defence and national security industry use location based solutions to make decisions on how to make the most of available resources.
Whatever its source, the data, information and intelligence you use everyday has one thing in common – location.
Our GIS solutions enable you to fully exploit this for best effect, informing key decisions on how to make the most of your limited resources.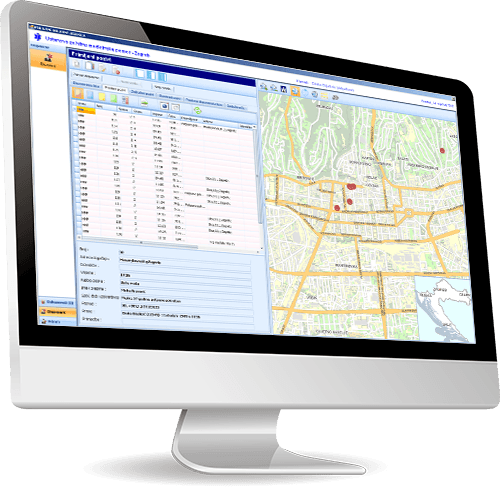 Selected Benefits for the Security and Safety Sector
Tools for all phases of work process including preparation, mitigation, response, and recovery.

Prioritize the areas that need attention most after an incident and track progress through interactive maps.

Compare historical incidents with current operational data to see where future events are most likely to occur.

Real-time observations in the field, can be fed into central command systems using mobile applications.

Increase the levels of safety for citizens using various tools such as interactive maps that show active dangers, escape routes and muster points.

Ability to transform public relations with accurate timely information, promote transparency and highlight response activities.

Unlimited potential of geoinformation systems and applications across the whole spectrum within this sector.
Share With Others
Share GDi Solutions for the Security and Safety Sector