Grow your business with information powered ecosystems
Encourage new revenue sources and optimize current business processes by adopting our latest information technology solutions. An agile organization must constantly monitor market demands and encourage business excellence in order to stay relevant, as well as increase revenue growth and maintain sustainability over time.
We offer solutions that allow companies to gain rapid insights into the market potential, whilst also increasing their operational efficiency. Use them to:
Visualize overlapping market position and target customer segments.
Identify new revenue potential as well as sales weaknesses
Create additional value via precise asset management
Gain efficiencies by optimizing work flow and business processes
Increase productivity with accurate forecasting and cost-effective workforce scheduling
Open new revenue streams using a wide palette of sensor utilization and associated data analytics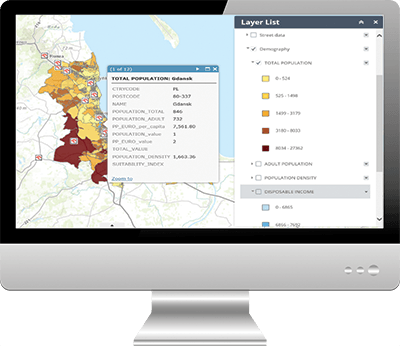 Selected Benefits for Commercial Business
Discover business opportunities and generate profits from making correct decisions.

Gather information from multiple sources into powerful and easy to understand visualisations.

Identify market gaps, and under-performing assets.

Analyse supply and demand, consumer demographics and their impact on profit and performance.

Optimize service and product delivery and increase customer satisfaction and loyalty.
Get the right information for your business. Reveal powerful insights for managing everyday business tasks, and help make the right strategic decisions.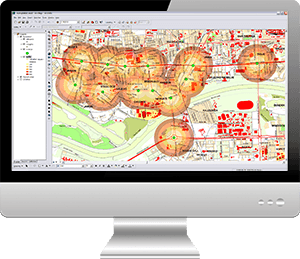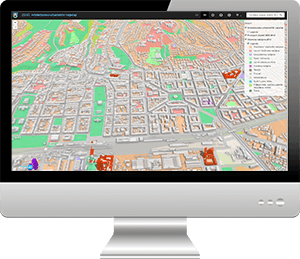 Efficiently plan, forecast, and schedule workers to meet service level goals. Manage work, people and processes at all stages of any task, across all departments, at any location.
Our managed cloud-based environment designed to provide GDi products and services to our customers with the fastest way to market and with the lowest risk. Ensures a fast generation of revenue with increased efficiency for any business or organisation.
Find out more
Let us know about your business requirements
Share with others
Share our solutions for commercial business