Get the Right Information for Your Business
When data becomes structured, visualized and tangible it opens a huge set of new opportunities and challenges that may not have been previously understood. Analytics can reveal powerful new insights and the information can then be used for managing everyday business tasks and for making the right strategic decisions.
Our company has many years of experience in spatial and business data analytics, data management, operational reporting and dashboards. Indeed, powerful tools for these purposes are intrinsic to every product in the GDi Ensemble portfolio and also to GDi Atlas.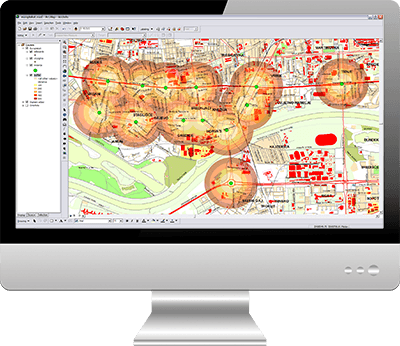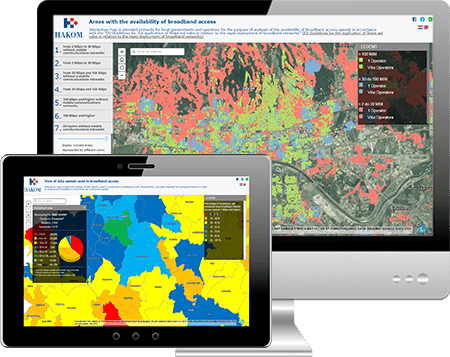 Key Benefits:
Allows business focus and accurate value controlling

Enhanced governance and operational efficiency

Track income and expenses depending on the type of asset, resource, workforce or location

Reduce costs and mitigate risk
Data-driven companies that utilize Business Analytics (BA) achieve a competitive advantage because they are able to use the insights to:
Conduct data mining (explore data to find new patterns and relationships)

Complete statistical analysis and quantitative analysis to explain why certain results occur

Test previous decisions using A/B testing and multivariate testing

Make use of predictive modelling and predictive analytics to forecast future results

Provides support for companies in the process of making proactive tactical decisions. It can also allow them to automate decision making in order to support real-time responses.
Valuable information can be gained for all business processes in areas such as:
Micro location analytics – determine: location, orientation, distance. Ask: what, where, how much? What else is near? What is duplicated?

Market analytics – determine: customer location, customer gravitation, potential market, geo marketing/sales, my position vs. competition, segmentation, why campaigns worked/failed and replicate success

Service quality analytics – analyze service quality, define failure root-causes, prioritize resolutions

Value analytics – revenue vs. cost analytics per asset/process/resource/time/location. What changes need to be made in order to achieve a better return on investment (ROI)?

Asset management – assets per location/value/usage/fault/performance/process

Workforce management – usage of resources/day/locations/cost/performance

Work order management: analyses of work orders is the starting point for the optimization of business processes

Smart communities – view utilities usage and energy savings by day/location/fault/performance, view permits allocation per type/location/community
Find out more
Ask us about using this solution in your organisation
Share with others
Share Ensemble for Data Analytics