Complete solution for managing physical, logical and service network resources
Empower your organisation with the knowledge of your network to the very last detail. Boost productivity, drive operational performance, and accelerate service time-to-market.
With the growth of many kinds of services, technologies and platforms, all networks have become extremely complex. As a result, the need for a planning and engineering system that can support any network, any technology, and any type of equipment right down to the individual point is critical. This system is the key to knowing where customers are located, linking them to the network, and efficiently managing the quality of converged services.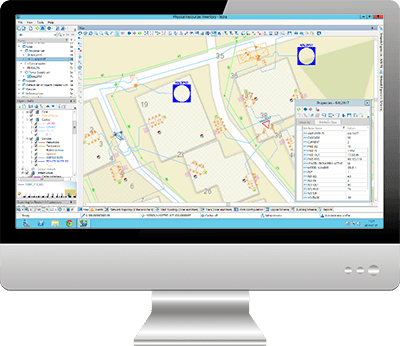 Our solution consists of individual software modules connected into the service oriented IT landscape. Each module provides core functionalities, data persistency, as well as application logic. This architecture ensures the possibility of multiple deployment scenarios as well as the ability to scale from small to large enterprise implementations.
Ensemble for Network Inventory allows fully automated fixed network services provisioning. The integrated professional workflow module tracks the progress of every single task and activity. Together with an integrated workforce module this allows, for example, the use and selection of external contractors and resources based on their geographic location, capabilities and business processes.
Powerful features to help you work smarter
Selected modules include:
Physical Resources Inventory – plan, design and manage all fixed network elements, regardless of technology.

Logical Resource Inventory – plan and store information on logical network elements.

Service Inventory – store all details about services as well as the catalog tree of services in correlation with data from the Physical Inventory.

Number Inventory – complete number and address inventory management.
Inside Plant – plan and store all information about inside plant network elements.

Visios/Mobile – intuitive GIS based web portal for the distribution of network information to a broader audience such as marketing, business sales, management, customer services etc.

Location Manager – module used for TM Forum specified location management, including the address management connected to the enterprise service bus (ESB) and any other BSS/OSS component.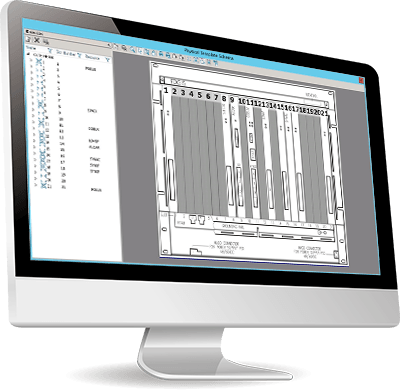 Key Benefits:
Harmonization – of complex multi-technology and multi-platform fixed network.

Visibility, compliance, and control of network assets – reveal exact status of network elements as well as network value.

Optimize your network – visualize internal and external data, such as demographics and market trends and make smarter decisions about cable, towers, and service coverage. Efficiently plan, build, and optimize the expansion of services.

Stronger Collaboration – connect office to field workforce, share information internally for quicker decision making.

Business Expansion – compare current with proposed service expansion and coverage areas with a smart location-based strategy.

Improve the Customer Experience – empower front line customer service staff with the right information. Isolate trouble areas and leverage data to satisfy customers.
Need more info?
Ask us about our network inventory solution