Providing effective management of diverse resources
An effective resource management system requires the ability to accurately estimate the supply and demand of resources and use them to the maximum capacity for the minimum amount of cost. Resources may include, physical, human, natural, financial, cultural etc. and the timely data that is required for effective resource management includes:
demand for resources
resource availability
resource fit – what is required of the resource to fit the demand
utilization/allocation – the amount of the resource that is used and where it is used
Meeting all the above needs and more, our geo-enabled technology solutions incorporate advanced resource management tools that allow resource capacity and demand planning, resource scheduling with resource utilization in real-time via dashboards.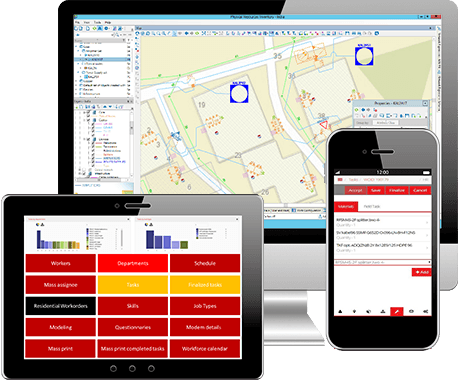 Trusted solutions for business critical services
For the management of any type of network resource consisting of physical, logical and/or services look no further than our industry proven solution Ensemble for Network Inventory. Trusted and relied upon by major telecom providers for business critical services, it includes a fully integrated workflow and workforce module.
The flexible and powerful Ensemble for Workforce Management incorporates full skills and competencies management – it also allows proactive responses to fast-changing demands, and prevents resource under or over utilization. In short, it enables organizations to efficiently plan, forecast and schedule employees to meet service level goals.
Nature provides us with the most precious resource of all – water. Our solution, Ensemble for Water Resources, developed through proven GDi expertise has given national government agencies a complete and comprehensive system for water management, flood protection and flood risk control, in accordance with the latest EU directives.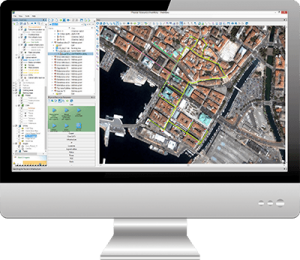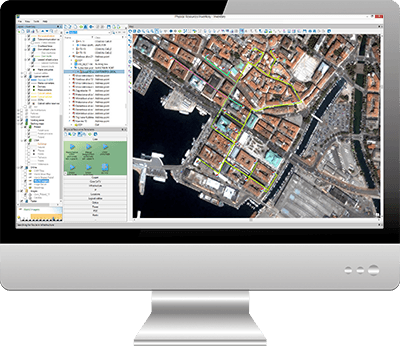 We can optimize your business processes
Let us know about these and any issues you may have.
Share with others
Share how GDi can transform and streamline resource management