Our CEO joins advisory board of top educational establishment
Zagreb, Thursday 6th July 2017
GDi's CEO Boran Lončarić was invited to join the Advisory Board of the Department of Electronic Systems and Information Processing at the Faculty of Electrical Engineering and Computing (FER), University of Zagreb.
He was pleased to accept the invitation and became a member of the Advisory Board at a formal session held on 6th of July, 2017. The appointment further strengthens the engagement and continuing involvement of GDi in the world of education.
Together with our CEO, board members now include those from major companies and institutions such as Croatia Telecom, Croatia Osiguranje, Kraš, Končar – Institute of Electrical Engineering, Siemens, Ericsson Nikola Tesla, Intis d.o.o and so on.
Appointed as main coordinator of the Advisory Board is prof. dr. sc. Sven Lončarić, whilst president is Davor Kovačec from Xylon.
The primary objectives of the board are to advise the department in the following areas:
undergraduate, graduate and postgraduate activities
research activities and lifelong education
strategic planning
the development and establishment of partnerships for research with companies in relevant business sectors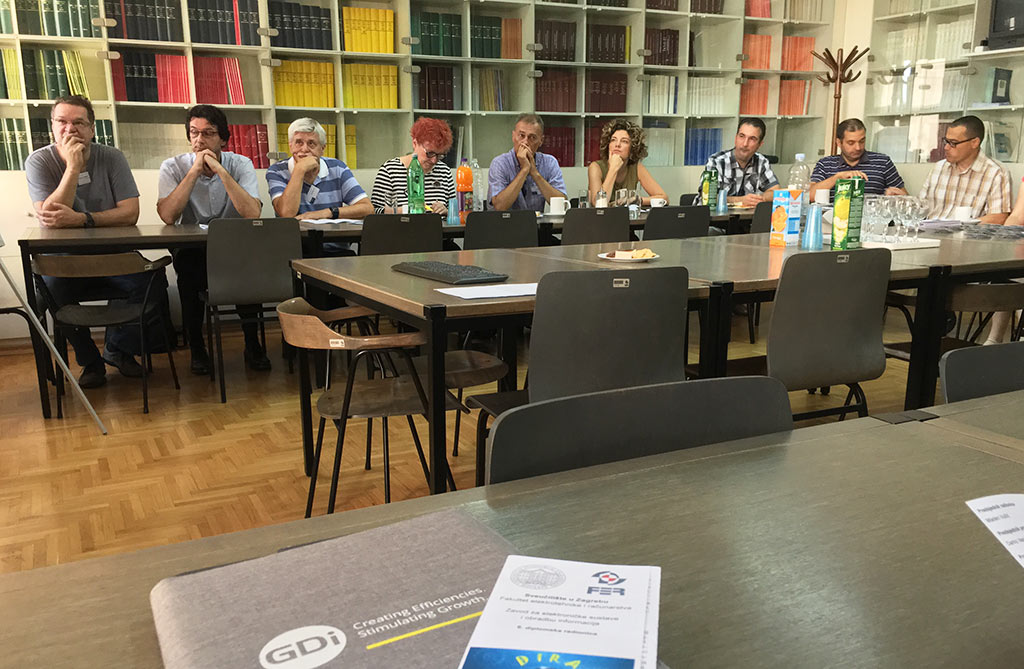 Meeting of members of the Advisory Board at FER