Improve fleet optimization and reduce operational costs
Whether your company operates a small or large number of vehicles on the road at any one time, managing an entire vehicle fleet can be a costly exercise. Time lost through inefficient, dishonest or unsafe drivers can be a challenge for any company. Both operational and maintenance costs as well as fuel expenses can very quickly accumulate if they are not kept under control.
To tackle these problems, Ensemble for Fleet Management is a comprehensive vehicle tracking system that gives you powerful real-time functionality combined with a simple and easy to use interface. You get the right information you need to save both money and time.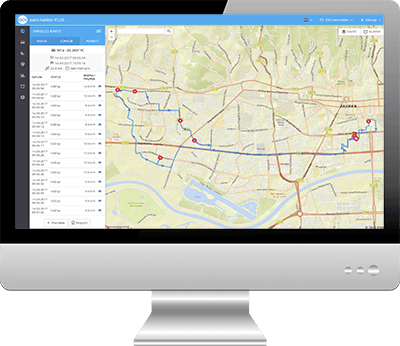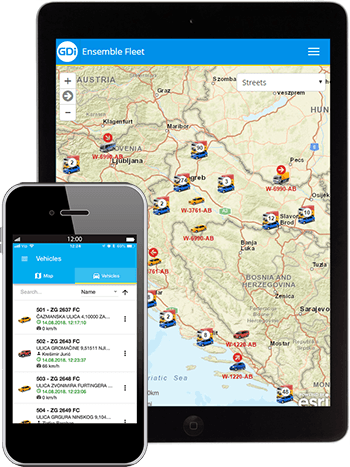 Our solution is built for high demand business users who have advanced needs for positioning accuracy as well as comprehensive reporting functions for their entire fleet costs control and optimization.
Key Benefits:
Real-time visualization and control of vehicle fleet

Cost of idle time optimization

Less time spent in unnecessary communication with drivers

Reduction in fuel consumption

Better reliability and increase in service delivery up-time

Improvement in driver satisfaction and work discipline
Complete fleet management solution
Selected features include:
Multi-tenant web user interface

Accessible from anywhere, anytime on any device

Real-time and historical vehicle tracking

Flexible driver identification

Support for various mobile tracking devices

Flexible and rich reports

Automatic scheduling of reports

General and service alarms notifications via email, SMS and web

Advanced geofencing via ArcGIS GeoEvent platform
Support for various languages and cultures

Support for a wide range of telematics sensors

Integration with CAN bus (Controller Area Network vehicle bus standard)

Both cloud based and on-premises licensing models

Hierarchical organizational structure (company/vehicle/personnel)

Vehicle and driver management

Define and use points-of-interest (POI)
Find out more
You deserve a better fleet management solution
Share with others
Share Ensemble for Fleet Management information