Optimized solution for retail site analysis and retail network strategic planning
A complete solution for those investigating new and existing locations for retail stores and shoppping centres. It allows key decision makers to analyse and understand the market opportunity of any proposed site and to understand the performance of current retail outlets. Users are able perform location analysis and network planning to evaluate existing and new retail site locations. With the integration of population and marketing data, success can be achieved by identifying opportunities and developing the best network plans.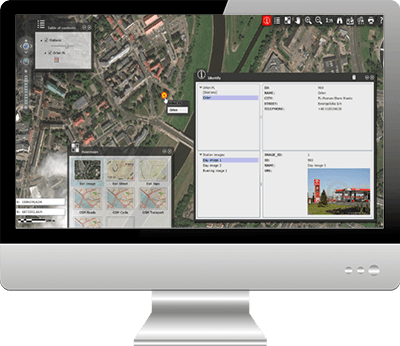 I'm interested
I need to know more about increasing retail site growth and profitability.
Ensemble for Retail Network Planning uses sophisticated geospatial analysis and specialized retail demand datasets. By combining real-world customer transaction and sales data, demographics, psychographics, and competitive intelligence users can create the best integrated retail network plan for growth potential and maximum profits.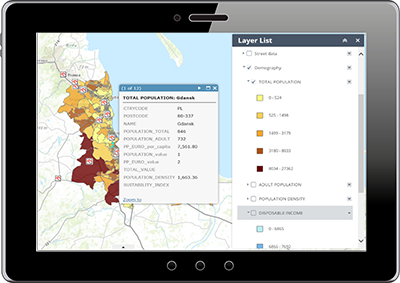 Use for:
Site selection planning

Network optimization and scenario modelling

Store sales predictions (now and in the future)

Drive-time and distance profiling

Franchise area evaluation and overlap analysis

Territory planning and optimization

Market size and demand estimation by product / location

Sales and market share analysis

Customer segmentation and profiling
Solution for Improved and Sustainable Competitiveness
Special features include:
Manage retail site technical, legal and economic data

Manage retail site documents (e.g. lease contracts, building permits, technical docs)

Retail site asset data entry

Advanced business intelligence (BI) analysis of retail site records

Uses Ensemble for Field Data Management mobile field data acquisition and management application
Display own and competitor retail network locations on the map

Display of multiple map data layers

Full map navigation with bookmarks

Choice of which map layers and base maps to display

Complete map data for Central Europe
Share With Others
Share Ensemble for Retail Network Planning product information