Mobile digital tools allow rapid collection of earthquake damage information during COVID-19 crisis
The GDi team was recently pleased to assist in providing valuable expertise and digital tools immediately following the magnitude 5.5 earthquake that occurred at 06:24 am CET on the morning of 22nd March 2020 in Zagreb.
The earthquake was followed by numerous aftershocks and was assessed to be the strongest felt in Zagreb since 1880. Numerous buildings were damaged, most notably in the historical centre.
During the time following earthquake, It was therefore essential that the Croatian authorities, agencies and others were able to respond quickly and effectively in all matters related to an emergency situation that was compounded in difficulty by social distancing measures enforced due to the Coronavirus pandemic.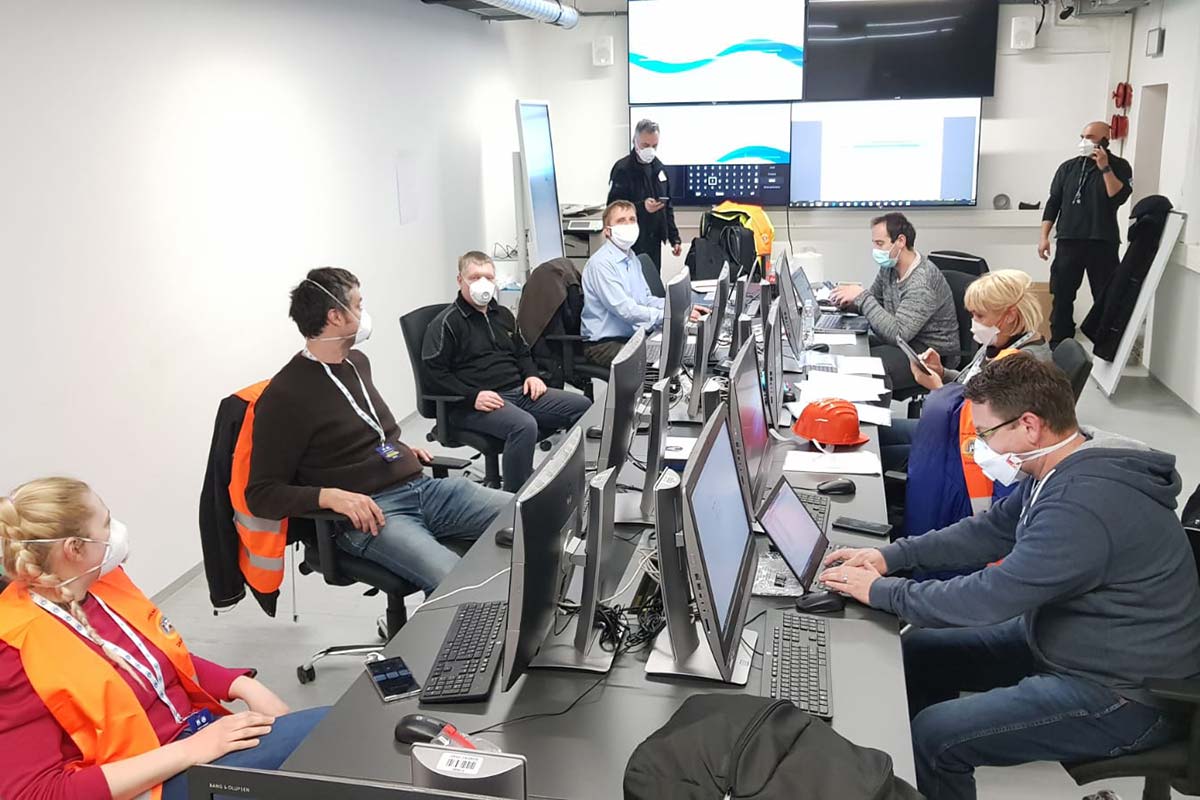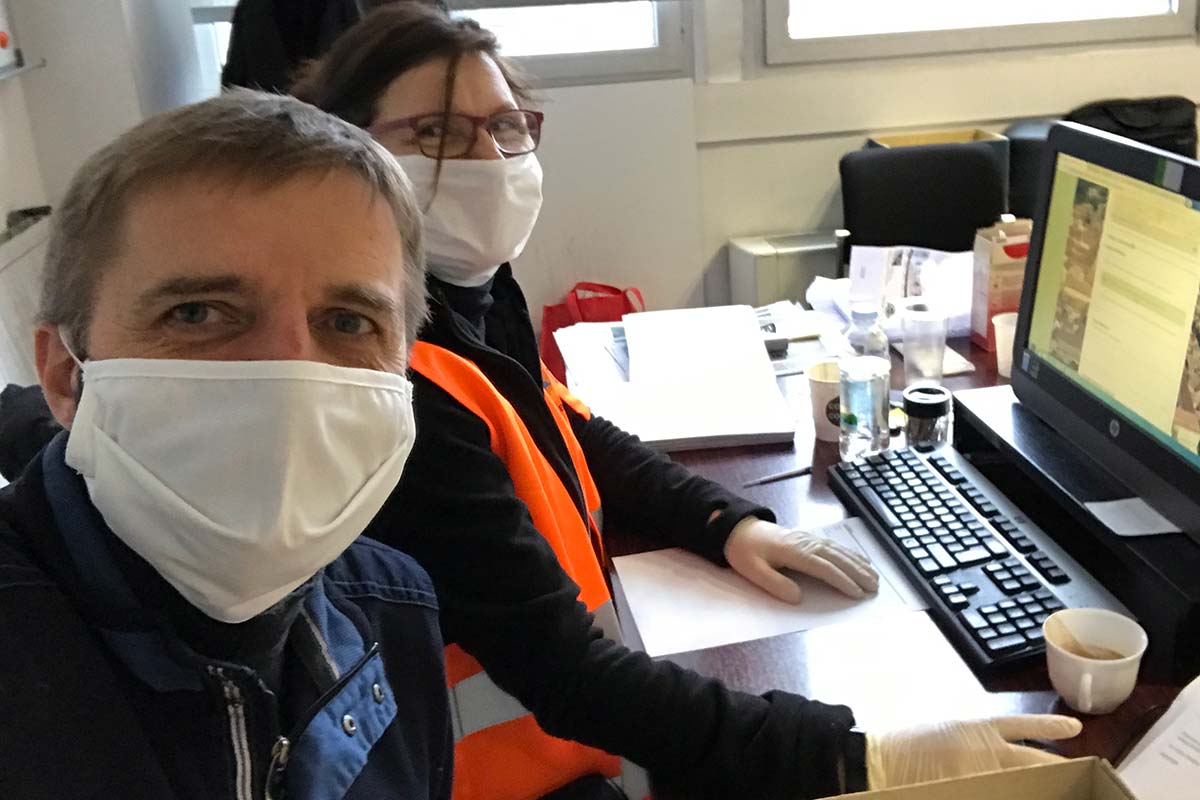 Prof. dr.sc. Josip Atalić from the Dept. of Civil Engineering commented "The same day we decided to call GDi for help because we realized that without digital support and some extensive preparation we would not be able to do the huge work that was waiting for us. That same night, with the help of my colleague Ivica Skender, we configured the ArcGIS Collector app, which allowed field engineers to enter the data into the database using their mobile devices. In fact, we have already completely upgraded the system for the first week and reduced the possibility of Coronavirus infections. Thanks again to the GDi team!"
GDi's solution for digitizing earthquake damage assessment
Immediately following the earthquake, Expert Core Staff (engineers and volunteers) were organised by prof. dr.sc. Josip Atalić from the Faculty of Civil Engineering at the University of Zagreb in order to collect and assess the damage to buildings and other property. The main priority was to assess whether buildings were safe to remain occupied or needed occupants to be evacuated.
GDi was subsequently asked to provide assistance in the rapid development and deployment of a suitable mobile digital solution for the collection of all relevant information in order to provide an accurate and reliable damage assessment.
Definition of requirements
Support effective crisis management and enable faster and better decision-making after an earthquake.
Create a flexible and scalable IT solution for entering and processing all field data that can be quickly configured (within 24 hours of an earthquake) and customized as needed.
Monitor and coordinate the work of field teams with real-time reporting.
Empower teams in carrying out their critical activities.
Introduce an unprecedented level of transparency between different services, a large number of actors on the ground, and decision-makers in command posts through the sharing of view-only data in line with regulations.
Challenges of the crisis
Extremely large number of stakeholders during the incident – citizens, volunteers, emergency services, media.
Large demand on e-mail servers and high use of e-mail in general as a medium for such applications.
Collecting field data by completing a paper-printed form rejected as ineffective.
Overload of telephone lines and operators due to crisis.
Coordination of large numbers of volunteers on the status of audited buildings.
Weather conditions that made it difficult to spend a long time outdoors.
Benefits of solution provided by GDi
Customized and commissioned in less than two days for tens of thousands of users.
Each user throughout the incident is able to find, use, create and share spatial information from any device, at any time and from any location in accordance with the given rights and authorities.
The dashboards summarize and give insights into field data directly from the headquarters and make it easy to share information that is of interest to the public.
Although the solution consists of multiple data entry applications, workflow management, quality control and quality assurance are systematically integrated into the design of all applications.
Based on scalable, configurable and reliable ArcGIS Platform from Esri Geospatial Cloud.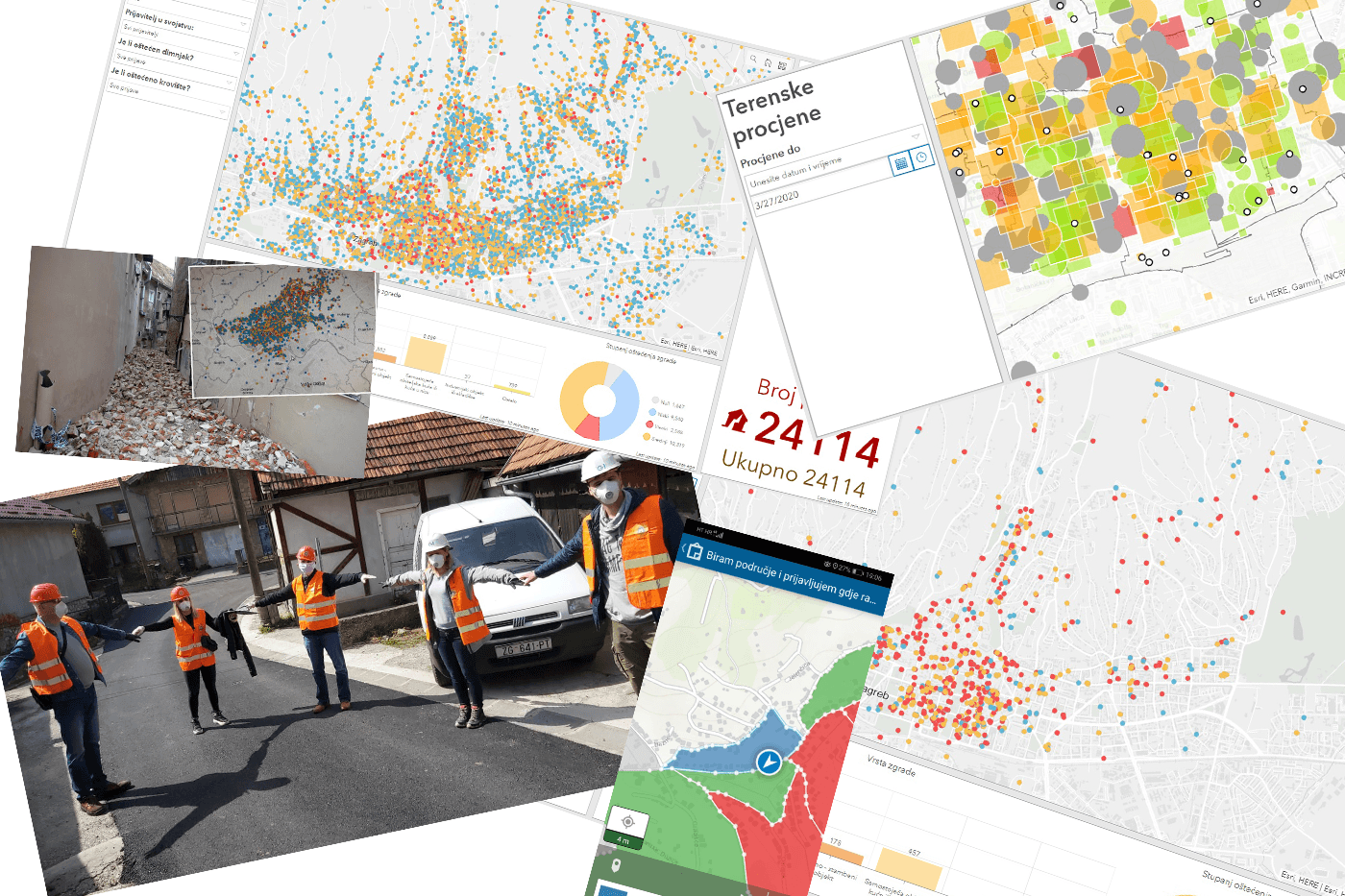 Timeline
A complete solution was created, customized and put into operation for thousands of users within 2 days.
Sunday, March 22nd
Expert Core Staff headed by prof. Atalic with the GDi team defines a baseline for data entry using ArcGIS Collector.
Monday, March 23rd AM
Release to citizens of building damage digital information collection form, based on ArcGIS Survey 123.
Monday March 23rd PM
Initial version of the Collector for ArcGIS application environment created.
Tueday March 24th
All field teams entering data using the Collector application directly into the Esri Geospatial cloud base.