GDi awards the best projects at Copernicus Hackathon Zagreb this year
GDi was delighted to be an active supporter of the EU sponsored Copernicus Hackathon which was held last week in Zagreb, (23-24.10.2019).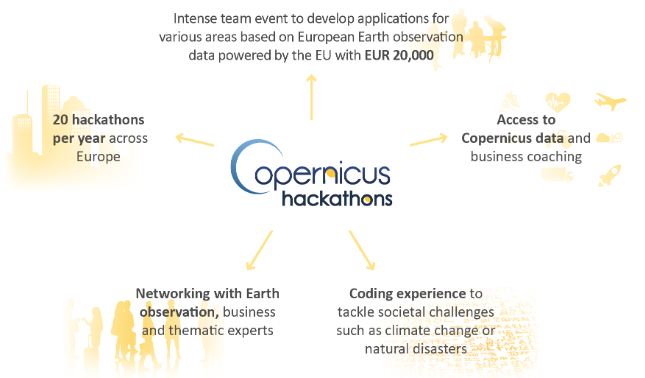 In all, 21 teams competed under the two categories of 'high school and student' and 'professional'.
The 3 themes this year were:
Smart Cities
Climate & Environment Protection
Application of Earth Observation (EO) Applications in Industry, Agriculture and Forestry
GDi and Esri actively participated at the event, making available the latest ArcGIS technology, providing mentorship and 'ArcGIS for Personal Use' as prizes in the Hackathon.
Using the ArcGIS Platform, a successful conclusion to the competition was reached and saw 6 teams with a total of 29 team members declared winners in their respective categories.
The winners for best work using the ArcGIS platform went to teams:
Professional category
Coprnicus for the project "GeoTwins".
EyesOnEarth for the project "Assessment and Monitoring of Medvednica,"
Đurđevac High School Teachers for the project "Geographic Botanical Reserves: GeoBot."
High School category
4BSSDJ (4b Secondary Vocational Schools Đurđevac) for the project "WISE parking"
Geodetic School Zagreb for the project "Best beach".
Hvar High School for the project "Plame (ni ) ".
The Copernicus Hackathon Zagreb Award for 'Best Work, participating in the Copernicus Accelerator' and awarded by the European Commission, was won by the CROGIS team for the "Green Island project."  Second place was awarded to the Coprnicus team for the project "GeoTwins".
This truly was a great event to promote the many capabilities of the ArcGIS Platform across many thematic areas. All users were enthusiastic with great ideas of what they can achieve next using imagery in the ArcGIS Platform.
Congratulations to all the participants and winners for their hard and dedicated work!
Here follows an excerpt from the 'EyesOnEarth' project which is focused on monitoring and situation assessment of Medvednica Nature Park– Vegetation index analysis.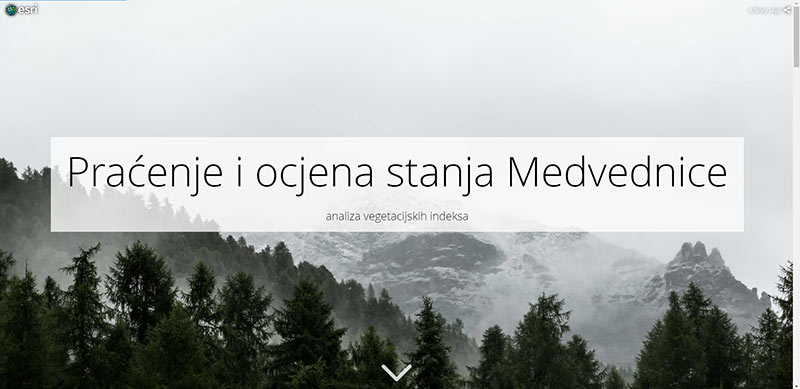 Sentinel 2 Image from October 2019. Vegatation indexes applied are NDVI, NDWI and GCI; ArcGIS Pro weighted overlay was used  to make a blended assessment raster layer.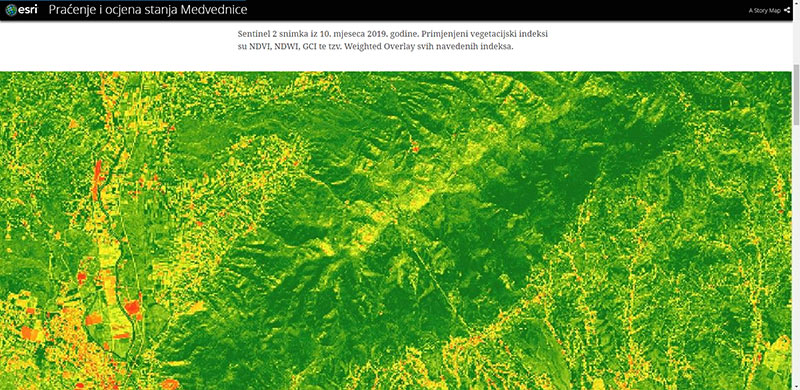 Summary assessment based on weighted raster overlay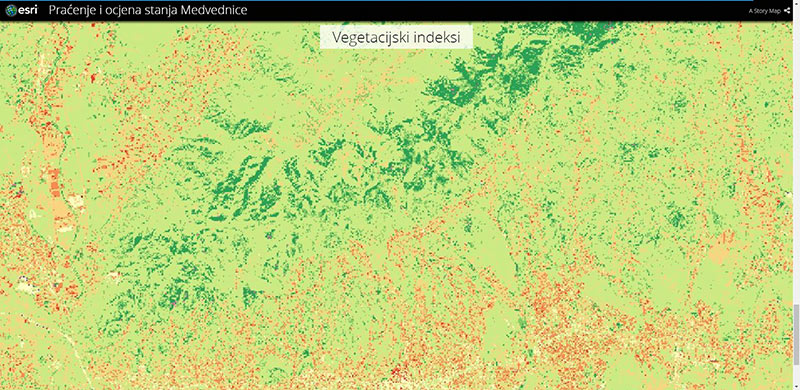 For an overview of other awards, visit the pages HERE
Congratulations to the CROGIS and Coprnicus teams and we wish you much success with the Copernicus Accelerator.