You are invited to Connect IT!
A joint event and initiative organised by GDi and Microsoft, Connect IT will be held at Microsoft's office in Zagreb. Join us for lunch and an opportunity to discuss the latest technology that is inspiring us to provide the best solutions for our customers in a wide range of business and organisation sectors.
Let us know you would like to join us by completing the registration form below.
Location:
Microsoft Zagreb, Horvatova ulica. 82, Zagreb
Date:
28th November, 2018.
Time:
10:00 – 13:00
Let's talk
Let's talk about Workforce Management, Business Process management, Asset Management, and Facilities Management.
GDi Ensemble W4
Is a web-based solution that enables organizations to efficiently plan, forecast, and schedule employees to meet service level goals. It provides for the manageability of work, people, and processes at all stages of any task, across all departments, at any location, and under various working conditions. Our solution allows a complete view of how work is being done and the status of any work items.
Ensemble W4 Enterprise is fully integrated with Workflow. This full integration allows complex workflows to integrate with any system in your IT ecosystem.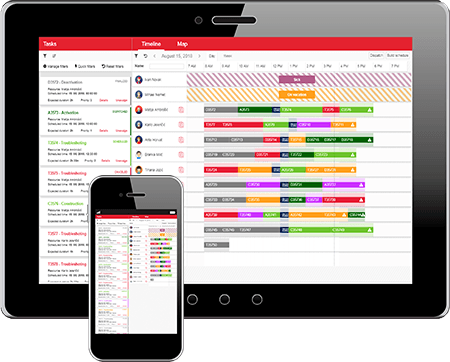 GDi utilizes, develops and deploys only on the world's leading IT platforms.
This ensures that all GDi products and solutions are robust, reliable, have optimum performance and can be integrated with our clients' existing systems.
GDi Ensemble Enterprise Asset Management (EAM)
Maximizing return on investment with effective asset management. Across all business and organization sectors, the cost-effective deployment, operation, maintenance, and disposal of assets is of primary importance to ensure better managed capital expenditures, and asset utilization.
Our solution enables you the best possible return on investment by allowing constant and precise monitoring and maintenance of valued items. It allows the complete control of asset performance, resulting in cost reductions and enhances the capacity for business growth.