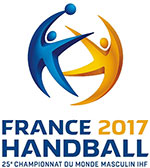 Check out the teams and venues with our interactive story map
Following the start of the Handball World Championships in France, GDi decided to help you get in the mood. We have created an online story map showing all the countries participating in the 2017 competition. Also shown is the list of 1st stage groups. In addition, we included all the host cities and gallery images of every venue in which the games will be played.
Hopefully your favourites do well in the tournament !

We have great pleasure in announcing our participation at Esri User Conference 2019! We will present GDi Ensemble solutions for ...

Dana 24. oktobra 2018.godine, GDi Solutions d.o.o. Beograd je imala zapaženo mesto na otvaranju prvog Filantropskog festivala u Srbiji i ...